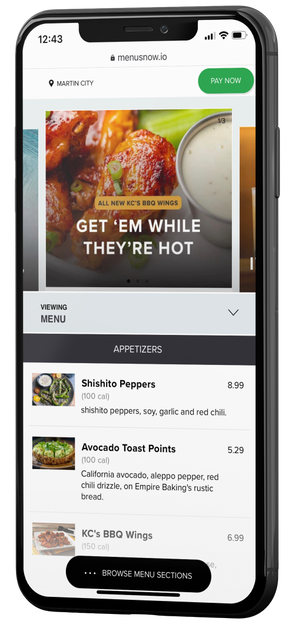 ​Trabon is pleased to announce that MenuNet is now powering contactless menus! A simple QR code or NFC sensor enables a contactless menu in-restaurant.
Common ways brands can display digital menus are:
Curbside and Pickup Menus
Tablet Menus
Features & Benefits of Trabon's Contactless Menu
Location specific menus, icons/badges and legal disclaimers
Template customization for layout, prices, calories and photos
Multiple menus (lunch, dinner, dessert, beverage, etc.) can be displayed
No app download required
If you are exploring additional ways to present your menu as you reopen your dining rooms MenuNet has you covered with a new Contactless Menu!
Sample Digital Menu or Scan the QR code from your device below: